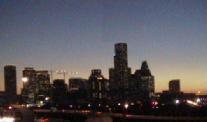 Polk Networking Services (Polk-net) is a network consulting company which supports Microsoft based networks. The Polk-net client base centers on small businesses with networks from 5 users to 50 users. The company is designed to provide a complete IT solution for companies unable to justify an in-house staff. The service area for Polk-net encompasses but isn't limited to central Houston, Texas to as far west as Columbus, Texas and College Station, Tx as far south as Richmond/Rosenberg, Tx.
Services provided by Polk-net include server and workstation administration, software and hardware maintenance/repair/upgrades, internet connectivity, website and email management, network cabling, and much more. Every companies network is different, therefore Polk-net's involvement varies from special projects to complete network management.
At Polk-net, hard work, quick response time, and long late hours is a fact of the IT business and it is understood that projects sometimes have special after hour requirements.